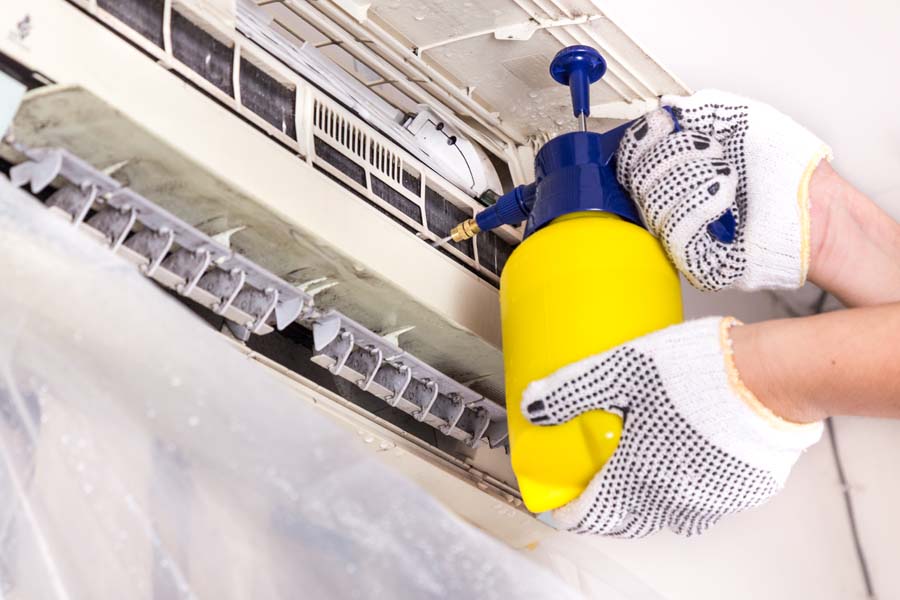 When Should You Schedule a Chemical Flush for Your Air Conditioner?
A "chemical flush," sometimes called a "chemical wash," is a thorough cleansing technique for your air conditioner (AC). Our Design Air team recommends you schedule a chemical wash if the standard cleaning method for your air conditioning parts isn't doing the trick.
To keep your air conditioner running smoothly, it's a good idea to schedule a chemical flush as part of your annual maintenance checkup. This way, you'll rest assured that your air conditioning system is squeaky clean and in excellent repair.
What Happens When Your Air Conditioner Receives a Chemical Flush?
Before the wash, one of our professional technicians will deconstruct your unit. This step is taken so each individual part can be cleaned with solvent liquid. It allows our technician to remove all of the refuse that's accumulated on each component. This is supplemented with other maintenance, restoring its condition to how it was when you first purchased it.
Our staff at Design Air knows that a central air conditioning system is no small investment. We strive to provide our homeowners here in Missoula, MT, with the best maintenance procedures. That way, you'll get the most value from your purchase. Call us now at 406-251-7997 if you have any questions about the procedure, and let us know if you'd like to schedule a chemical flush, repair, installation, or maintenance today.