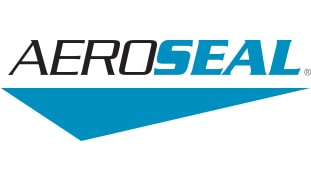 Many homes in Western Montana suffer with leaking ducts from their heating and cooling system. The U.S. Department of Energy estimates an average loss of 30-40% of air flow traveling through a home's ductwork due to poorly sealed ductwork. This leads to higher utility costs, hot or colder areas, and also affects the indoor air quality of your home. Because ducts are often concealed in walls, ceilings, attics, and basements, repairing them can be difficult and costly. Solving these concerns is now easier with Aeroseal®, a patented breakthrough technology which seals your ductwork from within the ductwork itself without the cost of a remodel.
The Aeroseal® Process
Aeroseal® is the process of pressurizing the ducts in your home and applying a mist of polymer particles to the inside of your duct system. The non-toxic, UL Tested and approved aeroseal sealant particles first stick to the edges of gaps in your ductwork and then attach to each other until the leak is completely sealed. Once the process is complete your technician provides you with a printed certificate summarizing your before and after results.
The Benefits
Home Comfort: The #1 reason home owners want Aeroseal® Home Duct Sealing is because they experience hot and cold rooms or high temp differences between upstairs vs downstairs living areas. The majority of homes we see suffer from these issues due to leaky duct work not delivering conditioned air where it is meant to go!
Indoor Air Quality: Many home owners notice dust collection around registers and higher than average dust collecting on surfaces throughout their homes. Leaky ducts pull dust, mold, and other pollutants into your home, presenting indoor air quality issues and creating and/or aggravating allergy problems. Duct leaks also contribute to safety issues in residential homes relating to back drafting of gas appliance fumes, auto exhaust and radon gas into your living space.
Energy Savings: Nearly 50% of the average home's and commercial building energy bill is spent on heating air conditioning and ventilation. Duct leakage in residential homes costs consumers $25 billion each year and costs much more to the commercial building operators / owners.
On average, 30 cents of every $1 you spend on heating and cooling your home or building disappears into thin air due to duct leaks.
For a free estimate or to inquire about Aeroseal®, contact Design Air/Mighty Ducts at (406) 251-7997 to schedule an individual consultation with our home comfort specialists.