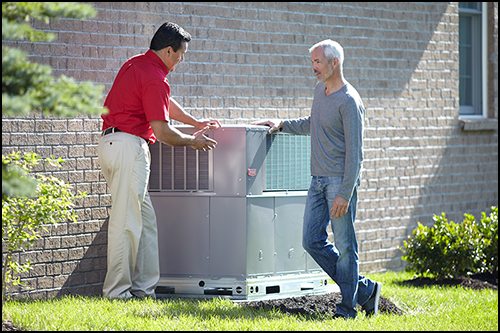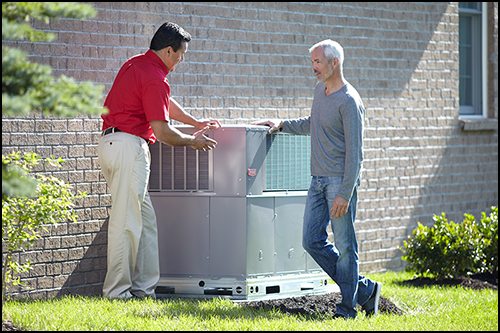 Ensure the money invested in your home adds value and comfort while lasting for years. No homeowner wants the frustration of a contractor's poorly done installation, costing more money, time, and headache than the initial install. With more than 40 contractors in the Missoula and Bitterroot Valleys, how do you pick the right company from the beginning? The team at Design Air understands and extends the following 10 tips to find the right contractor.
Plan for the future. Equipment failures happen; however an emergency situation is not the time to choose a heating and cooling expert. Proactively research companies ahead of time and become acquainted with your options.
Ask for Referrals. Talk to your friends, family, and neighbors. Who do they trust and, most importantly, why?
Research. The internet is a bounty full of information. Put on your Sherlock Holmes's hat and spend a few minutes investigating. Does the potential company have a well presented website to meet the needs of their customers? Are they an established business? Do they have customer online reviews? What is their Better Business Bureau (BBB) rating?
Credentials. Make sure the company is licensed and insured. Do they have an EPA license (required to work on units containing refrigeration, such as air conditioners)? Are their technicians N.A.T.E. Certified? N.A.T.E., or North American Technician Excellence, is a national certification program which HVAC professionals are tested and required to maintain and build on their understanding of heating and cooling equipment installation, servicing, and maintenance. The certification identifies the best technicians in the industry who have real working knowledge of HVAC systems.
In-Home Evaluations. All home are different. Ask if free in-home estimates are available. Never trust over the phone "rough estimates" as these can be greatly misleading. A face-to-face meeting with the company's sales representative allows them to tailor the estimate to your needs, and also lets you see what caliber of company you might be working with.
Written Itemized Estimates. Written estimates are a must since they organize the details of the bid and should give you necessary information to compare offers. Be sure to compare cost, product specs such as energy efficiency, and warranties. How detailed is the HVAC contractor bid? Were they complete in their evaluation of your home and your needs? Did they also include details such as deposit amounts due and payment arrangements? Be sure to ask clarification questions prior to accepting and signing the estimate.
Compare not just price, but value. As we all know, the "cheapest" estimate is obviously not always the best choice. Watch for large differences between bids and ask about the difference. Are county and city mechanical codes and permits accounted for? What are the equipment and installation warranties? Is the quality of one brand of equipment better than that offered by another company? What is the overall reputation of the contractor? Remember, you want the job done right – the first time!
Educate yourself on the products. The more known about the products and installation, the better of a decision can be made. How does the equipment work? How loud will it sound? What are the online ratings for the equipment? How often should maintenance be done per the manufacturer to maintain warranty and keep your equipment running at peak efficiency?
Future Services Available. You want a company who will be familiar with your system and be able to assist in the future. Maintenance and service is as important as the initial installation. Does the company install only or do they also perform maintenance and repair? Can they service your entire HVAC system or only parts of it?
Warranties. HVAC manufacturers require written annual maintenance by an HVAC professional in order to validate warranties. Most manufacturers even extend these warranties if the products are registered within 90 days of installation. Are you responsible for submitting the registration or does the HVAC contractor do it for you? What is the installer's vs. the manufacturer's warranty? Does the contractor offer a lifetime installation warranty?
The more research done and questions asked, the more confident you will feel. Contact the Home Comfort Team at Design Air today to schedule your free residential estimate or to schedule for maintenance on an already existing unit. Call us today at (406) 251-7997 or request service online.